We love mattresses that are free of harsh chemicals and fire retardants. If you are searching online for the best organic mattress, this article is for you.
Below we've jotted down our top 5 picks. Without further ado, let's go over the natural, eco-friendly, and organic mattresses on the market.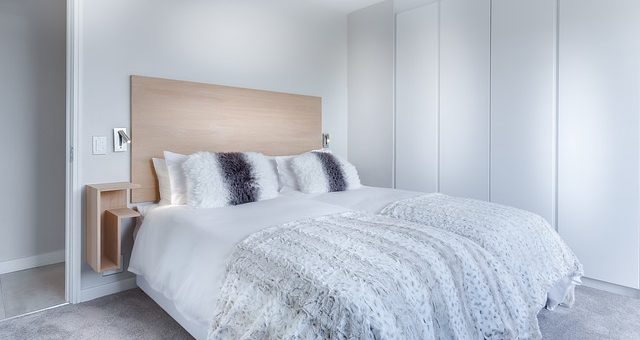 ---
Organic Mattress Vs Traditional Beds
Traditional bedding options include innerspring beds with multiple foam and fiber layers, memory foam beds, latex mattresses, and waterbeds. A vast majority of these mattresses have polyurethane foams, polyester fabrics, vinyl, or press board.
Additionally, they often undergo chemical treatments like bleaching and dyeing. Sometimes, they get treated with antimicrobials, flame retardants and petroleum-based chemicals. These compounds, in turn, release potentially harmful volatile compounds into the air.
Over time, these chemicals trigger skin allergies and other health issues. Hence, organic mattress is a healthy option here.
Organic mattresses include innerspring beds with organic padding made of plant-based poly foams, organic cotton, wool, or latex from organically grown trees.
---
Benefits of Organic Mattress
Hypoallergenic materials: Organically grown wool and latex are hypoallergenic as they aren't treated with chemicals or pesticides.

Free of high-VOC chemicals: Organically sourced raw materials ensure bedding is free of VOC chemicals that cause long-term health issues.

No microbial growth: Moisture build up and fungal growth won't be there in organic wool mattress. Similarly, organic latex is resistant to dust mites.

Flame resistant: Organic wool mattresses won't pose ignition or flaming threat as it has a low flame speed. Plus, it self-extinguishes and doesn't emit dangerous chemicals when burned.

Less impact on environment: Pesticide-free, bleach-free, and cruelty-free practices are good for environment, too.

---
Organic Certifications for Mattress
As we already know, terminologies like 'natural', 'organic', 'eco-friendly' or '100% Pure' are unregulated. For any mattress to be certified by USDA, it must be 95% organic and should meet standardization criteria.
Other important certifications are,

GOTS (Global Organic Textile Standard): GOTS certified mattresses will contain more than 95% certified organic fibers in them.

GOLS (Global Organic Latex Standard): This is a third-party standard for organic latex. The certification demands the latex used to be at least 95% organic.

GREENGUARD: It is an independent certification that demands environmental tests for about 360+ chemicals. The certification standard also specifies that a mattress should be low in VOCs, phthalates, formaldehyde, and other harmful chemicals.

CRADLE TO CRADLE: A standardization that ensures the organic latex, wool, or fiber do not contain chemicals that may threaten the environment.

---
Reviews: Top Rated Organic Mattress
---
1
Perhaps the most comfortable mattress on this list, this crib mattress by My Green Mattress is handcrafted using GOTS certified organic cotton.

It also features Oeko-Tex certified 100% Natural Eco-wool quilted cover and organic coconut pad.

This kid-friendly mattress also boasts heavy-duty 150 coil innerspring for better support and enhancing comfort.

Its eco wool is naturally flame retardant so you don't have to worry about toxic chemical exposure.

The GREENGUARD Gold Certified mattress is certified free of heavy metal like lead.

Completely free from polyurethane foams, this is the safest mattress for your family.

---
2
A non-toxic, hypoallergenic, eco-friendly mattress that provides better comfort and relaxes the body.

It adjusts automatically to your body temperature and body weight to give maximum comfort. Also, it reshapes itself every time you change the sleeping posture.

Live and Sleep mattresses are CertiPUR-US Certified and are produced without toxic chemicals, bleaches.

Furthermore, the foam in this mattress is OEKO-TEX Certified. The brand uses recycled packaging to further reduce the carbon footprint.

Latest air flow technology is used in the mattress for providing better contouring and ventilation.

---
3
Featuring a multi-layered design to provide utmost comfort at night, Oliver and Smith mattress is made of 100% green foam certified foam.

The top cover made of organic cotton provides ample ventilation, so you stay cool and have a luxe sleeping experience.

The 6" cooling comfort memory foam is nontoxic. The Euro pillow top in the mattress ensures adequate softness.

Ideal for people with lower back pain, neck pain or spinal discomfort. So, get your hands on it ASAP. It is one of the softest organic mattresses out there.

When compared to the competitor brands, this sturdy, comfortable mattress is super affordable, too.

---
4
Sleep on Latex has designed their 100% Natural Latex Foam mattress for optimum comfort. It comes with GREENGUARD Gold Certification and has no poly foam, synthetic latex foam, and blended latex foam.

On the exterior, you'll find 100% organic cotton. Whereas on the inside, it features a cover made from New Zealand wool.

The cotton offers utmost comfortable sleep whereas the wool regulates the body temperature for a good night's sleep. The wool is naturally fire-protectant, too.

The mattress is available in three forms – soft, medium, and firm. All three varieties offer great motion isolation.

Remember, it has low to medium degree of bounce.

---
5
The Zenhaven Mattress is made of 100% all-natural Talalay latex for a natural, breathable, and pressure-free sleep experience.

Talalay latex is also hypoallergenic and mold-, microbe-, and dust mite-resistant. Plus, it is long-lasting, doesn't break down or sag.

Other all good materials that gone into this mattress are 100% organic New Zealand wool and organic cotton.

No synthetic chemicals and petroleum based compounds are involved in the manufacturing process.

Additionally, the organic cotton fabric is treated with Guardin® botanical antimicrobial fabric treatment. That means you can use it comfortably knowing that it won't let bacterial growth.

---
Index Table: Top Rated Organic Mattress
---
---