Some of the links in this post are affiliate links. This means if you click on the link and purchase the item, I will receive an affiliate commission at no extra cost to you. All opinions remain my own.
Epsom salt, chemically known as Magnesium sulfate, isn't salt. It's a chemical compound that constitutes magnesium, sulfur, and oxygen that works wonders for your skin and garden.
When dissolved in water, the Magnesium and Sulphate ions improve your skin and relieve stress and even swollen muscles. So from organic Epsom salts for safe bath soaks, foot soaks, or organic farming, we have compiled the best ones here. Have a look and make the most of this list!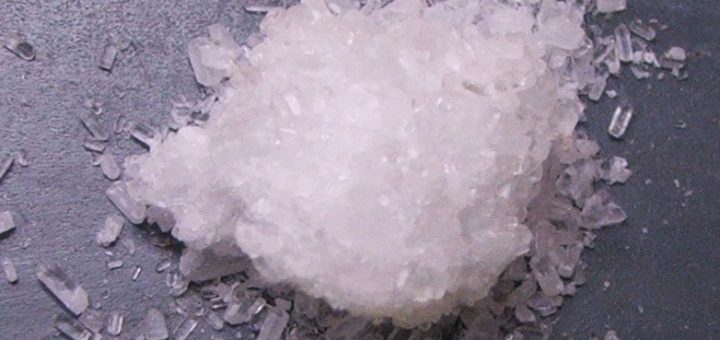 ---
The Benefits of Best Organic Epsom Salt
Epsom salts are naturally flooded with loads of benefits. Besides, the safety and effectiveness quotients increase with the organic origin. Check below.

Body Detox – Epsom salt, when used in bath soaks, helps remove harmful dirt and stress from the body.
Beauty – When used in baths, the skin feels much nourished and is suitable for people with conditions like psoriasis and eczema.
Pain Relief – Organic salts are excellent relievers of pain and swelling. It is helpful in health conditions like gout, rheumatoid arthritis, psoriatic arthritis, and many others.
Foot Health – When used in foot soaks, it may relieve symptoms of infections in the toe, heels, and even foot odor.
Organic Gardening – Epsom Salts are an important source of magnesium for plants, which further helps them produce chlorophyll for photosynthesis. Hence when used, it enhances plant growth and leads to better stems and flowering of the plants.
---
How Organic Epsom Salt Works?
Organic Epsom salts are the least like your kitchen salt. Its chemical formula includes Magnesium Sulfate, unlike Sodium Chloride in kitchen salt. So here is how it impacts your mind, body, and health.

Absorption – The Magnesium Sulphate or Epsom Salts, when used in baths and foot soaks, get absorbed into the skin.
Toxin Removal – When mixed with water, the magnesium and sulfur ions get released, and when absorbed into the skin, it pushes out the toxins through the skin pores. While exfoliating with Epsom Salt, its granules act as micro scrubs and take dirt from the skin.
Soothing Action – The Magnesium Sulfate, when absorbed into the skin, reduces swelling, exfoliates, etc., depending on how you use it. It also impacts your sleep, muscular, and neuro health.
---
Buying Considerations for the best Organic Epsom Salt
Look at what you must check before purchasing your pack of Epsom salt.

Check Usage – Epsom salts have a variety of purposes, like gardening, baths, and even make it as your DIY Organic Deodorants. So do check if a particular pack is right for your usage requirements.
Check for Allergens – Some Organic Epsom salts might come with added ingredients. Check if those ingredients are safe for use. You might be allergic to one or two.
Check Certification – While many Epsom salt manufacturers claim to follow organic processes, better trust the ones that come with a certification.
Check for Fragrance – fragrance is an important factor, as you might be irritated by it. Prefer unscented Epsom salts or those that are naturally scented.
---
Reviews: Best Organic Epsom Salt
Here are the best organic Epsom salts for you.
We hope you love the products we recommend!
So that you know, We may collect a share of sales or other compensation from the links on this page.
---
1
These organic Epsom salts are fragrance-free and perfectly sized into medium grain that quickly dissolves in warm water.
Sky Organics, the manufacturer, also claims the salts to be 100% organic and free from any genetic modification.
If you are looking for organic Epsom salts, especially for foot soaks and body baths, this one is one of the most suitable for sensitive skin types.
The Magnesium Sulfate content is a great stress reliever for your body since it soothes muscles and removes impurities from the skin.
It is also versatile enough to be used for making DIY body baths, scrubs, and much more.
---
2
GreenBeauty® Unscented

Organic Epsom Salt
The USP-grade organic Epsom salt by GreenBeauty is another trustworthy option for your bathing and other needs.
It comes with no artificially added flavor, fragrance, or preservatives.
Besides, this Epsom salt quickly dissolves into water to replenish your body's Magnesium levels.
Using a soaking bathtub ensures it relieves physical aches and stress and improves circulation.
Also, only a few cups are enough for a standard-size bathing tub. And a 20 minutes bath in organic Epsom salts will do the trick.
You should take an hour's rest after soaking your body or feet, etc., for the detox action to be more effective.
GreenBeauty Epsom salts are also available in a variety of packages.
---
3
Sky Organics Hemp® Muscle Relief

Organic Epsom Salt
The Sky Organics Hemp Epsom salt is naturally scented with a sweet tangerine aroma.
Besides, it is therapeutic enough to soothe your muscle fatigue and muscle aches.
It may also be used as an active beauty ingredient in your detox baths, scrubs, and bath bombs, removing all the toxins from the skin and leaving behind a healthier-looking you.
The product is free from harmful ingredients like BPA and GMOs and can be considered a spa and pharmaceutical quality.
It also reduces swelling. But please note that it contains Hemp extract that may contain both CBD and THC.
---
4
Relax Spa & Bath® All Natural

Aromatherapy Epsom Salt
These naturally scented Epsom salts by Relax Spa and Bath contain a nourishing blend of dead Sea salts that further contain vitamins and minerals beneficial for your body.
The Eucalyptus Mint extract in this Epsom salt makes for an excellent addition to your bathtub for detoxing your body from cunning fatigue.
It relaxes your mind and body and makes the skin feel much healthier, younger, and more energetic.
It is safe for people of all ages, even kids and pets. It even heals cuts, bruises, colds, and chest congestion.
It has been clinically proven to moisturize skin for extra healing and acts as an anti-inflammatory for soothing the pain in muscles, joints, and nerves.
---
5
Monterey® Gardening

Organic Epsom Salt
The Monterey Epsom is ideal for your organic gardening needs, as it is listed and approved by Organic Materials Review Institute.
These organic Epsom salts can help your garden bloom with roses and improve the cane's health.
It is easy to use with three different methods of application. You may directly apply to the soil and plant or mix with water and drench the plant roots in the mixture. Lastly, you may mix it in water and use it as a foliar spray.
---
6
Pure Organic® USP Grade

Organic Epsom Salt
Pure Organics Ingredients offer one of the best quality Epsom salts that are also unscented.
It dissolves quickly in water, ideally warm.
When used in bath soaks, it acts as an effective relief from pain and fatigue.
You may even use it in your garden for better plant growth.
It is completely organic, kosher, and pharmaceutical grade.
---
7
Purasoothe® Sitz

Epsom Salt Bath Soak
Sitz Epsom salt allows you to enjoy many relaxing, relieving, soothing, and economical baths in the comfort of your home.
This product is proudly made in the USA, with 100% Natural and organic ingredients, and is Paraben-free and Cruelty-free.
It is developed by an OB/GYN and primary care physician and is highly recommended for use by new mothers or anyone recovering from surgery.
It can be sprinkled into warm water for a bath or mixed with water in a spray bottle for portable cleansing, as a soothing spray for postpartum pads, or for on-the-go pain relief.
---
8
Better Bath Better Body® Relaxing

Muscle Soak Epsom Salt
This Muscle Bath Soak provides relief and relaxation in a warm bath designed especially for sore muscles.
It is made with premium Epsom salt that is both USP and Good Grade verified.
This muscle soak blend also contains pure essential oils such as Eucalyptus and Peppermint Essential Oils to take the relaxation one step further with aromatherapy.
The Vitamin C Crystals in this salt bath help neutralize chlorine, ammonia, and other impurities in your bathwater.
It comes in BPA-Free packaging from San Diego, California, USA.
---
9
HEALTH SMART® Original

Natural Epsom Salt
This is a Magnesium Sulfate U.S.P.soaking solution designed specifically for sore muscles and soothing minor aches.
The bath salt also helps to relax the body and soothe sprains while rejuvenating.
This Epsom salt also works as a natural and price-efficient way to help flourish your lawn, plants, shrubs, roses, and more.
The grain size is designed to dissolve quickly so you can soak without delays and is hassle-free.
---
10
Earthborn Element® All-Natural

Epsom Salt
This package contains high-quality, pure, unscented Epsom quality.
It is 100% Kosher, Vegan, Food, and USP Pharmaceutical grade.
This Epsom salt dissolves quickly to provide immediate relief to sore muscles.
It is also safe for plants and gardening usage.
Earthborn Element Epsom Salt comes in a convenient mess-free bucket to make usage as hassle-free as possible.
---
Index Table: Top-Rated Organic Epsom Salt
---
---