Earthing and grounding sheets are the latest technology to give you a better night's sleep and to help with many other health benefits.
The Best organic Earthing sheets consist of pure natural organic materials with pure silver threads.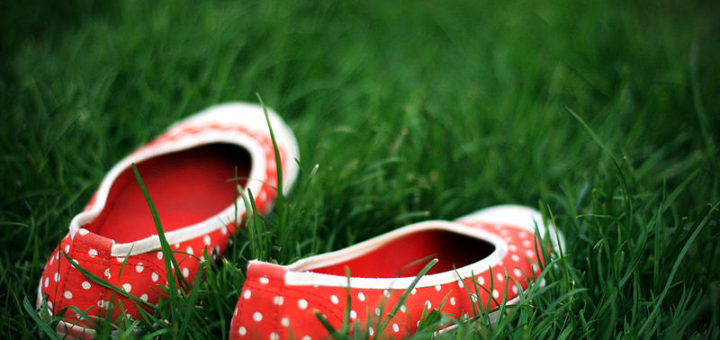 ---
Why use Earthing Sheets?
Earthing yourself while you sleep ensures your body multiple hours of uninterrupted earthing that promotes healing and regeneration. Using earthing technology along with organic fabric in your sheets helps to transfer free electrons straight from the earth to you to enable you to stay grounded.
Organic earthing sheets consist of organic cotton, bamboo, or other fibers that are sourced naturally without the use of any chemicals, fertilizers, pesticides, or other toxins.
[/super_list]
---
Why Use Organic Earthing Sheets
Using organic Earthing sheets can hold many benefits for your health;
Manage Pain – Using Earthing and Grounding sheets will help you to manage chronic pain such as back pain and joint pain. This cold is very beneficial, especially when you are sleeping and need relief. The pain management may also help you to have to take less medication for pain by using a more natural pain relief system.
Reduces Stress – Grounding yourself while sleeping has proven to reduce stress and create a sense of calmness. The electrons from the earth have a positive calming effect on your nervous system, which helps you to relax and unwind while falling asleep faster and enjoying a much better and longer sleep pattern, in turn.
Better Sleep – Earthing sheets improve your sleep. They help with energy that reduces stress and brings you to more of a calm and sleepy state so that your body and mind can relax in order to induce sleep. Thus, you will feel well-rested in the morning.
Organic Materials are Safer – Organic Earthing sheets consist of natural fabrics that are hypoallergenic and free from any chemicals or unnatural pesticides and toxins. Many of these natural materials, such as bamboo, cotton, and even Eucalyptus, are breathable materials that naturally wick away moisture to also keep you cooler and dry during the night. Bamboo can actually naturally regulate temperatures, and in turn, it is antibacterial. At the same time, cotton is very lightweight, breathable, and completely hypoallergenic as an alternative.
---
Features of a Good Organic Earthing Sheet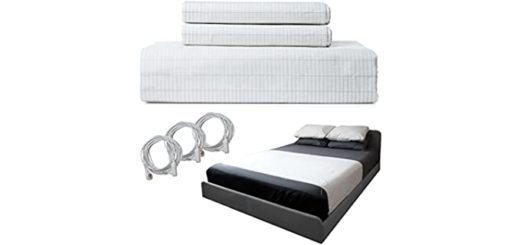 Materials – earthing and Grounding sheets consist of 95% natural organic cotton with 5% silver fibres into the weave. They are usually a 400 thread count weave.
Cords – Your earthing and grounding sheets will come with one or more cords, and instructions for easy use.
Options – Most of the earthing and grounding sheet models offer some color as well as size options. There may be fitted or flat sheet options.
---
Reviews: The Best Organic Earthing Sheets
These are some truly fantastic earthing and groundings sheets in different designs and fit options;
---
1
From Amerthing, we have one of the best available organic earthing and grounding sheets.
It uses EMF therapy with silver threads for better sleep and healthy energy.
The sheets are available in a range of flat sheet and fitted sheet size options.
They are easy to use and come with everything you need for easy installation.
The earthing sheets are organic and natural with quality washable organic cotton and pure silver conductive fibers.
---
2
Niulafr® Queen

White Organic Earthing Sheet
The Niulafr organic Earthing sheets are 60 by 80 inches in size, and they come in a white color only.
The organic earthing sheets are ideal for improving sleep and wellness.
They are natural organic cotton sheets that have silver conductive fibers and help to prevent radiation.
The sheets come in a neutral white color option.
---
3
Cuazccs® Cotton

Organic Earthing Sheet
The Cuazccs organic earthing and grounding sheets are a top brand that is well trusted.
You get a single earthing and grounding sheer with cords and everything you need for operation and installation.
The sheets are 100% natural organic cotton with silver conductive fibers.
They are available in more size options. However, only this single color option.
---
4
Makkxom® Grounding

Organic Earthing Sheet
The Makkxom earthing and grounding sheets are ideal for all bed types.
The sheet is more f a mat design that is ideal for an 80 inch by 60-inch size bed.
The set also comes with pillowcases, which will come in quite handy in the end.
The sheet is organic cotton with silver fibers that are breathable and very lightweight.
It comes with three grounding cords, and there are ones, a sheet, and a pillowcase.
---
5
Earthinglife® Earth Connection

Organic Earthing Sheet
The Earthinglife earthing and grounding sheets are fitted sheets for your health and wellness.
The sheets come with an earth connection and cable. They are pure silver fiber conductive bedsheets.
The earthing and grounding sheets are 100% pure organic cotton that contains silver threads.
They have a 400 thread count and are of superior quality for your comfort, with excellent breathability and a luxury soft feel.
The sheets have a striped neutral color design and are a queen-sized fitted sheets.
---
6
Earth Potential® Fitted

King Size Organic Earthing Sheet
The Earth Potential is earthing and grounding fitted sheets. They come in a king-sized option.
The sheet is a 15 feet corded option that is supplied along with clear instructions for use and installation.
The sheet will fit queen, King, and California king size beds with the options available to you,
The sheets are a natural organic fabric that has a silver conductive threading.
---
7
Okohey® Fitted

Organic Earthing Sheet
The Okohey is earthing, and grounding sheets come complete with a 15 feet grounding cord.
They are queen size and have EMF protection.
The sheets are organic cotton with pure silver fibers woven into the sheet.
They are very easy to use and very effective.
Organic cotton is lightweight, breathable, and hypoallergenic.
---
Index Table: Top Rated Organic Earthing Sheets
---
---