Organic shampoos are the champions when it comes to managing hair loss.
Find out more below on why you should switch to organic, what you ought to know before buying organic shampoos and which natural ingredients are the best for hair loss.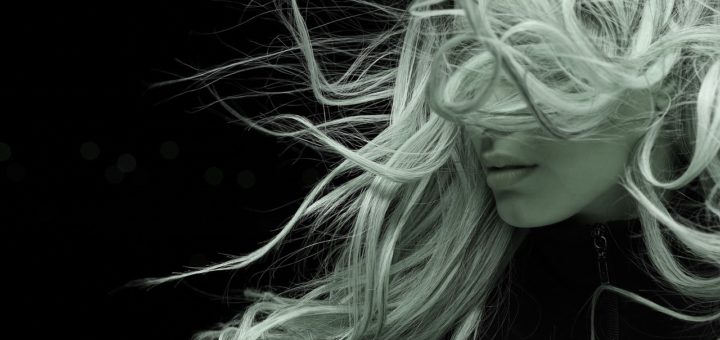 ---
The Truth About Synthetically Derived Shampoos
Synthetically derived shampoos have unfortunately been exposed as having far too many carcinogens or skin irritants inside of them. They do not promote good quality hair and are abrasive in the way they disturb the pH of the scalp.
Many of the chemicals in a non-organic shampoo ingredients list are known to be carcinogens, such as sulfates, parabens, and phthalates. These chemicals are known to burn or irritate the skin as well, often creating hair loss. After extended use, they strip away your skin's ability to function, and as a result, other problems can occur, such as dry, flaky skin or brittle, weak hair.
Organic shampoos, on the other hand, are full of antioxidant compounds, which often confer anti-inflammatory activity and mostly protective benefits. Natural plant extracts are full of components the skin needs to function well and correct hair loss problems, as well as antimicrobial substances that kill of fungi and bacteria that cause acne and more.
Through using natural organic shampoos, you can begin to rebuild your natural reserves, thereby effectively rejuvenating and re-growing your hair.
---
Buying Precautions For Buying Organic Shampoos
Before selecting an optimal organic shampoo to help prevent hair loss, take heed of the below precautions:
Carrier Oil – The skin is a sophisticated membrane, designed to lock out large particles and accept very small ones. To receive the full benefit of antioxidants, which are often larger particles, the skin needs a transportation mechanism. A carrier oil is essential for ensuring that nutrients in your organic shampoo reach down into your scalp and make a difference with your hair follicles. Without a carrier oil, these nutrients will not penetrate the skin at all and may cause breakouts. Olive oil, Jojoba oil, Sweet Almond Oil and Avocado oil are all perfect oils to use for this purpose.
Allergies – Read the ingredients carefully to make sure you're not allergic to the ingredients.
Certification – Look for certification to make sure a product is 100% organic. This will ensure all your organic extracts (as well as your hair) are free from pesticides and sprays.
---
5 Best Organic Ingredients In Anti-Hair Loss Shampoo
Bolster the health of your hair with the below top 5 best organic ingredients for hair re-growth!
Rosemary – Rosemary is rich in antioxidant compounds that confer protective benefits against scalp infections, one of the leading causes of hair loss. Used since ancient times, rosemary is also used to condition hair, softening it and making it stronger.
Argan – Argan oil is chief when it comes to hair re-growth. Packed with an exceptional amount of skin and hair-loving nutrients, argan oil corrects problems in the hair follicles and addresses hair re-growth problems at their base.
Olive Oil – Olive oil is full of Vitamin E and is also a carrier oil, allowing this high amount of Vitamin E penetrate deeply into your skin along with all other antioxidants. Vitamin E alone is required for the skin to regrow and repair damage, which is often critical for hair re-growth, which can be the result of ineffective scalp hair follicles. Olive oil also softens hair, restoring a vital sheen to it, as well as killing a host of organisms that enjoy taking root in the scalp.
Rosewood Oil – Rosewood oil is also known to make soft and glowing hair, skin and nails. Comparable to argan oil, rosewood oil is said to stimulate hair re-growth and shows promising antimicrobial activity.
Keratin – Keratin can be found in plant-based sources, and it is one of the key ingredients (aside from Vitamin E) that is required by your skin, hair and nails to grow.
---
Reviews: Best Organic Anti Hair Loss Shampoo
The best antioxidant-enriched organic shampoos for hair loss below have been selected and reviewed to help you make your choice.
---
This pack of a conditioner and shampoo is 100% certified organic and bound to encourage hair growth.

Infused with a wealth of hair nourishing vitamins, such as vitamin E, C, B3, B5, and B6.

Rosemary extract and tea tree compounds eradicated the scalp of infections as well as hydrating the hair.

Jojoba oil is rich in VItamin E and acts as a carrier oil, delivering all the antioxidant ability of the 20+ natural ingredients to the deeper layers of the scalp.

Entirely Earth-friendly, safe and non-toxic, one could technically pour this out onto the lawn without damaging it.

Perfect for preventing hair loss, aiding hair growth and keeping your hair in a perfect, healthy condition.

---
2
Get your hair back with Laritelle's specially designed three pack of an organic shampoo, organic conditioner and their organic after wash hair treatment!

The hair treatment works to strengthen the follicles that produce the hair by toning the scalp, preventing hair loss in the future.

The shampoo and conditioner are made up of 100% organic ingredients which will clean, hydrate and rejuvenate hair shafts and follicles.

Rosemary and many other extracts will prevent scalp infections and help hair to grow naturally by infusing it with the components it needs.

This blend of products is very gentle on the skin and hair, making them suitable for sensitive individuals.

---
3
This shampoo helps hair to regenerate as a side effect of creating strong, radiant and clean hair.

Organic rosemary extract prevents scalp infections as well as giving your hair a natural sheen and luster back.

Build back gorgeous locks with a multitude of botanical extracts, working together to promote strong, healthy hair.

Free of GMOs, parabens, phthalates, and harsh chemicals, vegan and biodegradable, this shampoo is 100% organic and eco-savvy.

Ideal for those with scalp problems and disorders, this organic shampoo will not burn or cause irritation on the scalp – instead, it decreases inflammation on the scalp.

---
4
This manly shampoo is made of all organic ingredients, encouraging hair regrowth without compromising your natural masculine scent.

Contain Rosemary extract, which is brilliant for revitalizing damaged hair and destroying a multitude of organisms, including cradle cap and lice.

As well as promoting hair regrowth and to prevent hair loss, this organic shampoo will also prevent dandruff or flaky skin around the hair.

Evening primrose oil is added to this blend, making soft incredibly soft, silky hair as the omega-3 oils work their magic.

Organic chamomile extract soothes the scalp while simultaneously bringing out the natural highlights in your hair.

---
5
Argan oil is one of the best things for your hair and this potent formula contains large amounts of it.

Also infused with the healing properties of aloe vera, lavender and green tea, this shampoo will ensure your hair is very soft and glowing.

White willow bark and burdock root work well with the argan oil, enhancing hair strength and regrowth tenfold.

Caffeine is added to stimulate the hair shaft, which will aid in faster hair regrowth and better condition hair.

Treat your scalp with everything it needs to remain ultra healthy without any of the side effects of commercial shampoos.

---
Index Table: Organic Shampoos for Hair Loss
---
---